PRINCIPAL'S WELCOME
For an organization to be successful, it needs to adapt to the changing market conditions. Gibson is the leading multi-category producer in the industry. We have earned the position by responding to the needs of each client.  Providing "customized solutions" is our daily mission. Everything we do is geared towards generating success for our clients. While we are nimble and flexible, there are key principles forming a solid foundation to our ever day being. These have shaped who we are to the society as a whole.
Gibson is a fourth generation company. Nejat Gabbay, our father, established Gibson Overseas in the United States in 1979. Through his keen vision, our foundation has been built on solid and genuine business principles.
Gibson's goal is to be of service to you. We invite you to explore our design and product development capabilities.  Our design team, which includes the country's leading designers,  is on the cutting edge of upcoming design trends. Our product development staff has a proven history of providing best-selling items across price points for retail success.
Over the years, we have been fortunate to have developed a healthy and growing list of satisfied customers. It's a core belief that when our retailers are successful, we are successful. We look forward to being granted this opportunity by you.
With Gibson, you are assured dependable service, on-time delivery, and the best quality. Our product lines offer a genuine balance of style and value. All of this contributes to Gibson's biggest asset; our reputation.
We look forward to a long-lasting relationship with you.
Sincerely,
Soloman, Sal, Dar, and Brian Gabbay.
Principals
WHO WE ARE
Founded in the USA in 1979 and built upon four generations of experience in the tabletop and housewares industry, Gibson Overseas Inc. is a leading multi-category producer of dinnerware, cookware, cutlery, tools & gadgets, flatware, glassware, wood, and melamine. Gibson has over one million square foot warehouses in Los Angeles, San Bernardino and with additional facilities in Canada.
Gibson's overseas offices monitor production and quality control in fifteen provinces in China as well as in Thailand, Vietnam, and India.
Gibson's in-house sales team and over 140 representatives and international agents provide Gibson with global sales and service capabilities to the Americas, Europe, Africa, Asia, Australia and the Caribbean.
WHAT WE DO
Through its family of legacy brands, Gibson offers high-quality products designed and developed in California, with a commitment to quality, style ad value.
Gibson is the industry leader in private label. Gibson provides all-inclusive service-design, manufacturing, and customized packaging options that have made it a leading resource for retailers in every class of trade. With its continuous development of innovative products, Gibson provides the world's best retailers with solutions to the ever-changing demands of individual markets.
OPERATIONS
Production Facilities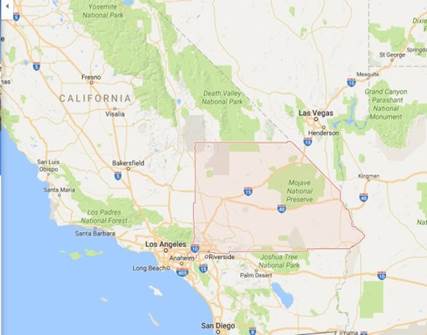 <![endif]>Gibson's manufacturing capabilities are second to none. Gibson has ownership and investment in multiple factories in the United States, Asia, and Europe, maintaining production in over 270 production facilities throughout the continent. We are the leading producer of dinnerware, cookware, cutlery, tools & gadgets, flatware, glassware, wood and melamine and have full-time offices throughout China, Vietnam, India, and Thailand.
Gibson's operations staff is well versed in the intricacies of international freight transport. Seamlessly, we manage logistics for thousands of containers per year.
Through Gibson's well-established DIRECT IMPORT (DI) and PORT OF ENTRY (POE) programs, we further choreograph thousands of containers to customer warehouses or port of choice all over the world.
Trade Events
Gibson exhibits at the annual International Home & Housewares Show in Chicago's McCormick Place. Gibson's presence can be seen at the:
<![if !supportLists]>· <![endif]>International Housewares Show
<![if !supportLists]>· <![endif]>Ambiente Frankfurt Fair
<![if !supportLists]>· <![endif]>New York Tabletop
<![if !supportLists]>· <![endif]>ASD Las Vegas
New York Show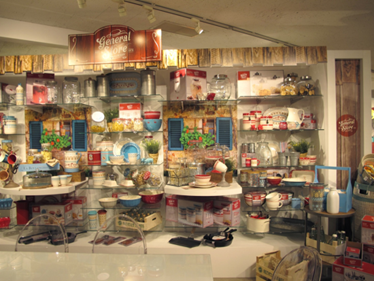 <![endif]>
PRESS
Leading industry and consumer publications feature Gibson products on their pages regularly and frequently mention us as leaders at the vanguard of innovation and tabletop design.